Cloaked in a history of several hundred years and said to house the deities Ikushima and Tarushima, guardian gods of the land and earth, Ikukunitama shrine is a popular spot for visitors and worshippers alike. The shrine used to lie on what is now Osaka Castle, but was burned to the ground and relocated to its current location in 1583. Suffering damage during WWII, the present shrine was rebuilt with concrete and a copper roof, but retains the unique and innovative Ikutama-zukuri style in its main pavilion.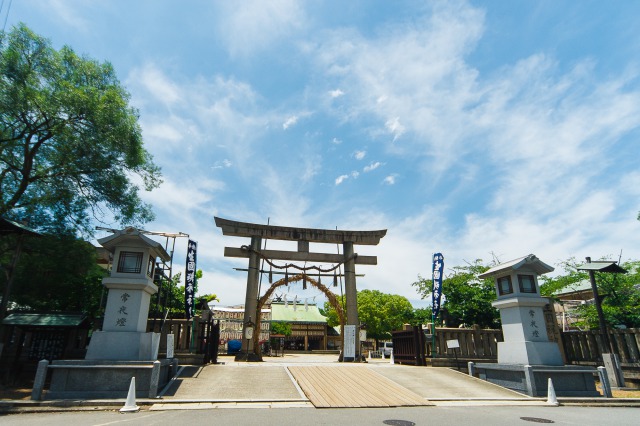 Normally a relatively tranquil shrine, Ikukunitama comes alive during a few key summer festivals. The first of which, taking place June 30th, is the Oharai ceremony meant to drive away bad luck and disease. On July 11th and 12th, the Ikutama Summer Festival is held in which visitors can enjoy performances like lion dances and portable shrine processions in addition to drumming and various food stalls.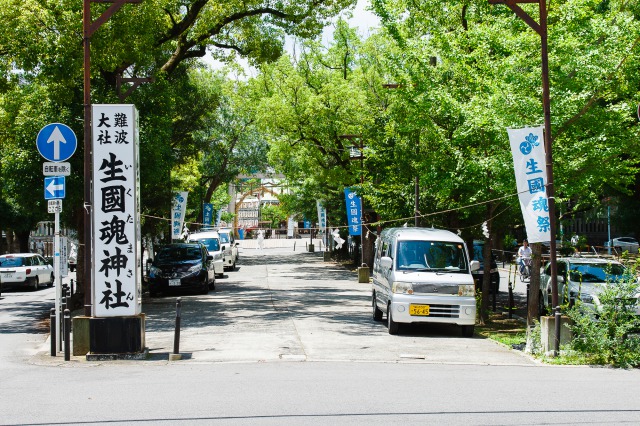 Perhaps the most popular event is the Hikohachi Festival held on the first Saturday of September. This event honors Hikohachi Yonezawa, the originator of the Kamikata Rakugo storytelling technique (rakugo is an art in which stories are told in a unique and often comedic manner meant to entertain and enthrall audiences). In addition to the main event, there is a small fair with several interesting games for children.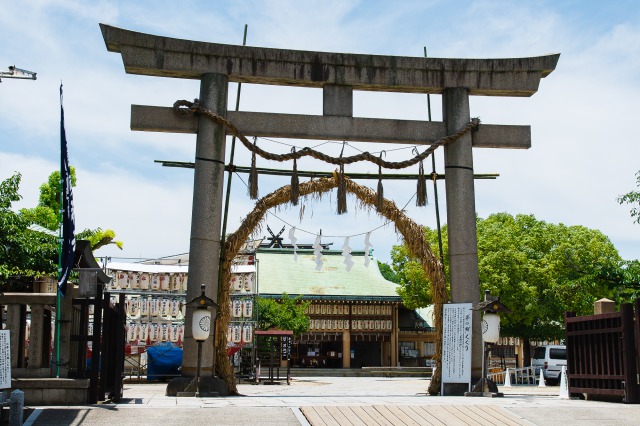 Whether you come for an exciting festival or choose to stop by for a calm and serene morning before heading off to the bustle of nearby Kuromon Ichiba Market, Ikukunitama Shrine is a perfect stop during your trip to Osaka.
Address: 13-9, I-Kutamacho, TennojI-Ku, Osaka, Osaka Prefecture
Directions: 5 minutes from Tanimachi-9 chome station on the subway Tanimachi line or a 10-minute walk from Uehonmachi station on the Kintetsu Osaka line
Hours: 9:00 – 17:00