If you're a meat-lover, the one Kansai dish that you absolutely must have is Kobe beef. However, for those of you who can't make it out all the way to Kobe, we'll introduce some superb restaurants in Osaka in this article at which you can enjoy it.
First up is Japan's first teppanyaki (Japanese cooking prepared on an iron or steel griddle) steakhouse, the Originator of Teppanyaki Misono.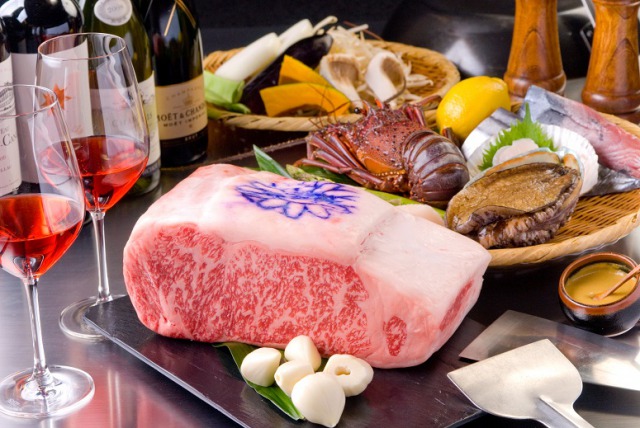 (Source: Originator of Teppanyaki Misono)
Famous as a prestigious Kobe restaurant, the Misono Osaka Branch sits right next to the Hilton Osaka nearby JR Osaka Station. Misono handles the highest-grade Kobe beef. Only Tajima cattle (breed of black Wagyu cattle) that have passed the most stringent of standards earn the designation of Kobe beef. You can enjoy teppanyaki from the hands of highly-skilled and seasoned chefs.
At a great location near Umeda Station, Teppanyaki Chayamachi.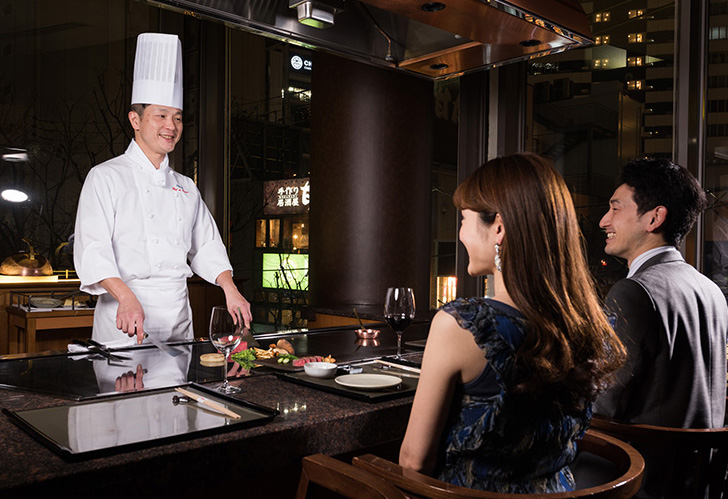 (Source: Teppanyaki Chayamachi)
Chayamachi is easily accessed through Hotel Hankyu International's 2nd floor. Starting with Kobe beef, they'll serve you a medley of fresh seafood and vegetables as well cooked in a dynamic, exciting fashion.
If you'd like to enjoy your Kobe beef while taking in the dazzling night view, Teppanyaki RURI.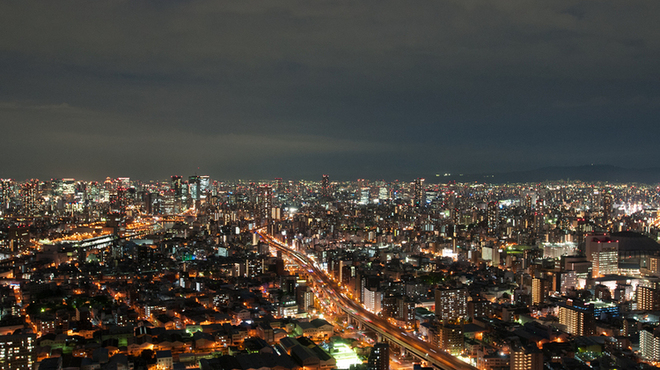 (Source: Ikkyu)
You can enjoy the Kobe beef carefully selected by the head chef while gazing at the broad, starlight sky that expands in abundance from your counter seat. There is a plethora of course options prepared for both lunch and dinner to suit your liking.
We will next introduce a restaurant which also prides itself on its cuisine's pairing with wine, Minami.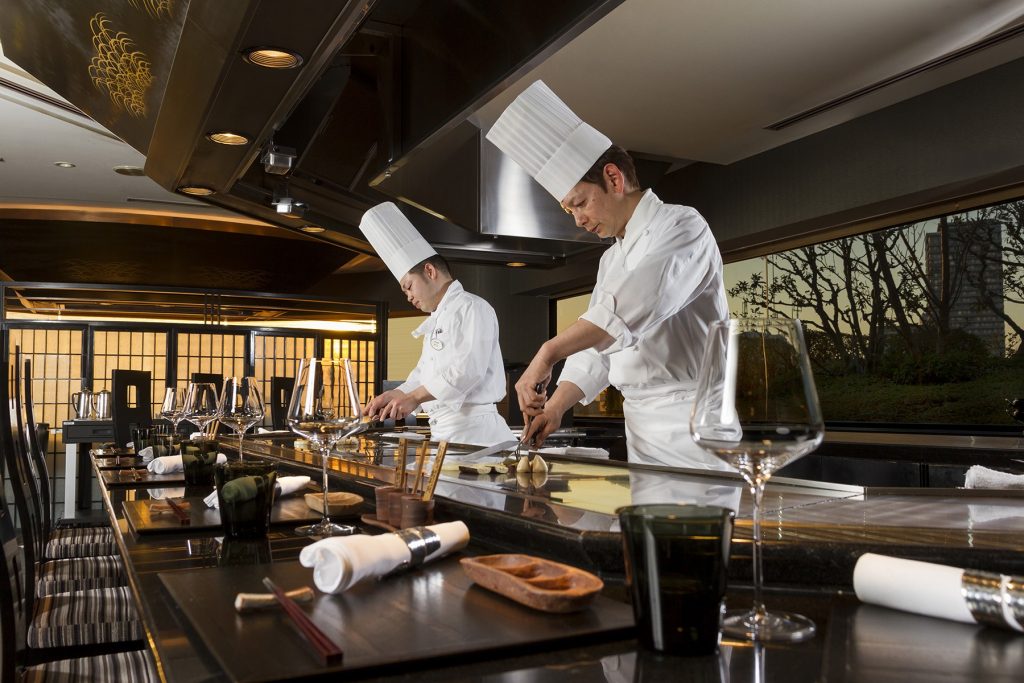 (Source: Ikkyu)
3 different types of rock salt sent over from Mongolia, Italy, and Nagasaki are used to bring out the natural flavor of the ingredients. The dynamic food preparation by the chef unfolds right before the customers' eyes. There's also an ample list of wines to perfectly pair with your food.
And finally, some Kobe beef you can enjoy at a bargain price, Teppanyaki Rio.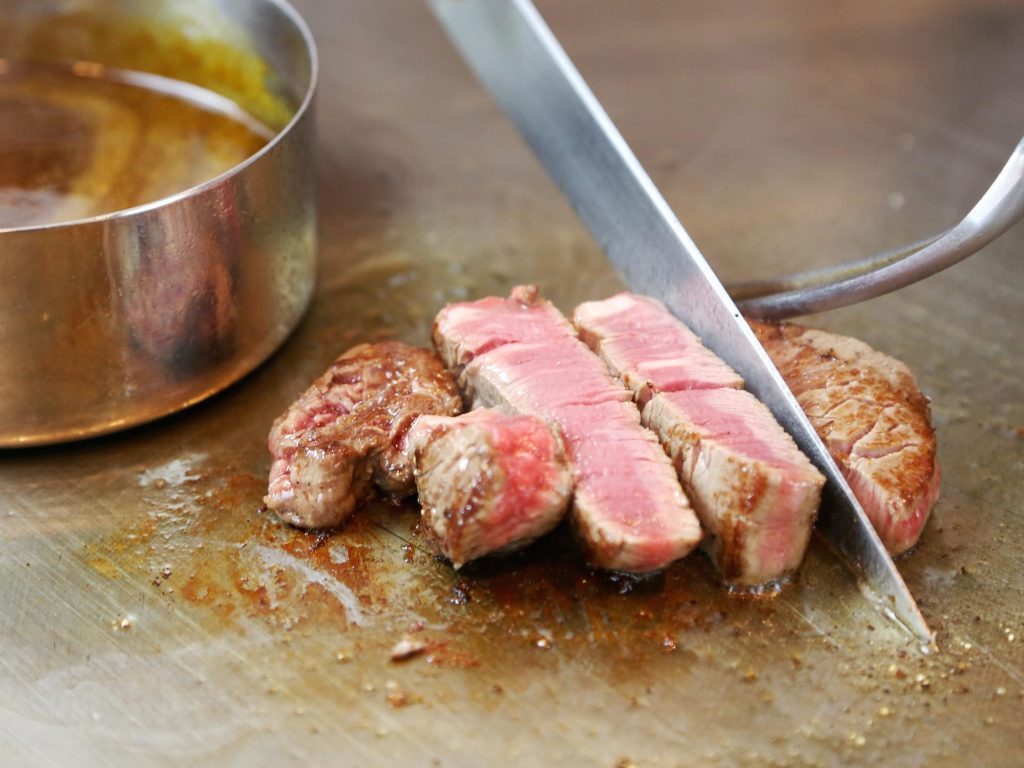 (Source: Teppanyaki Rio)
A satisfying Kobe beef dinner course for only 14,000 JPY. You can enjoy a different thrilling production depending on the chef as well as high-grade meat at an affordable price. Not only limited to Kobe beef, the menu is full of exquisite items such as courses focused on seafood, so you'll easily be able to choose something to your liking.
Osaka is jam-packed with all kinds of delicious food, but it's also lined with carefully selected, authentic Kobe beef to enjoy, so to all you meat-aficionados, please try them out!