Kuromon Market ("Black Gate Market," named for the large black gate that once stood by the nearby Emmeji Temple) is a hive of over 170 shops specializing in high quality meat and produce from around the country and abroad.
While most sales are geared towards businesses, locals and travelers alike can take part in the market's delightful smorgasbord.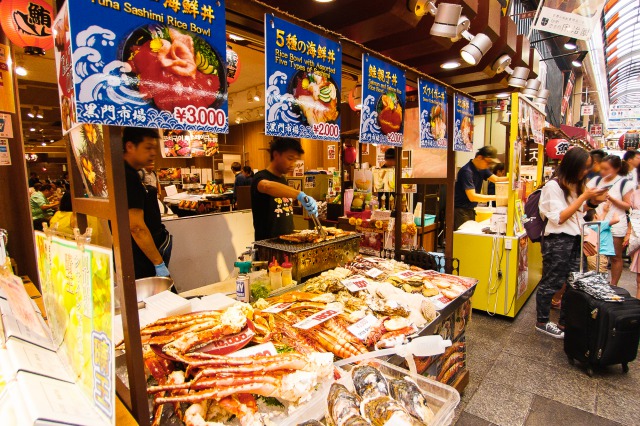 Only a 2-minute walk from Exit 2 of Nippombashi Station, Kuromon Market sports a 600-meter stretch of mouth-watering options to satisfy your hunger.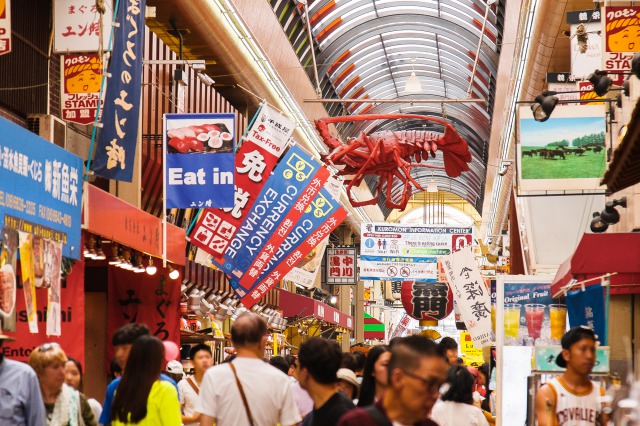 Bask in a lively, energetic atmosphere as you sample fresh sushi and oysters. Sit back for an ocean delicacy and enjoy some scallops shell-roasted in butter and soy sauce. Sample some of Osaka's specialty takoyaki (breaded octopus balls) fresh off the griddle.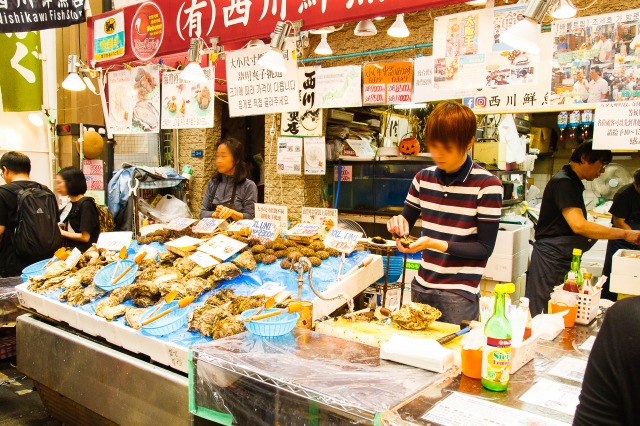 Get some of your own grocery shopping done from both high-end and budget supermarkets offering an impressive assortment of gourmet ingredients. You can even shop for clothing in the midst of all the hustle and bustle.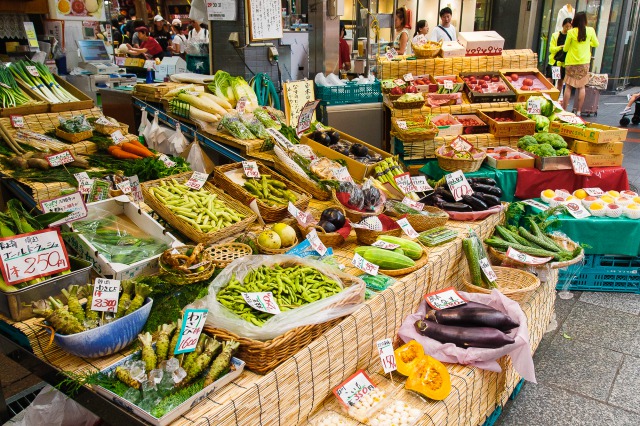 It's easy to lose track of time as you sample countless tasty dishes while enjoying the friendliness and courtesy of the vendors. With options like baby octopus skewers for as little as 250 JPY and high-grade choices like fatty-tuna or even Kobe beef, there is something waiting for everyone.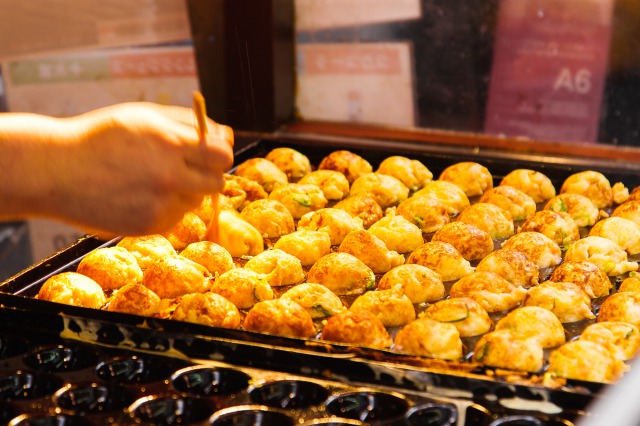 An information center (open from 9:00 – 18:00) has a rest area with an area to sit an eat, restrooms, currency exchange, baggage storage, and wi-fi.
Website: kuromon.com