Showa Taishu Horumon Juso branch
Eat,Yakiniku (Japanese-style BBQ)  Esaka/Nishinakajima/Shin-Osaka/JusoArea

Charcoal-grilled yakiniku BBQ restaurant that is surrounded by a Japanese nostalgic atmosphere, located near Juso Station!
As Showa Taishu Horumon owns a butchery, they can proudly offer high-quality meat at affordable prices! Their wide variety of meat ranging from very popular parts to incredibly rare parts will undoubtedly amaze you. Also, the Japanese shichirin-style charcoal grill confines the savory juice inside the meat to maximize its taste.
The worldwide popular "Kuroge Wagyu" beef (premium grade) and over 40 kinds of fresh domestic variety meat are all lined up in their menu. Please don't miss out!
The motif of Showa Taishu Horumon's interior is a local casual restaurant in the 1960s. The design makes many Japanese customers feel as if they just slipped back in time to the 1960s, one of the best times in the Showa period. Savor their delicious yakiniku dishes while enjoying their unique "kanpai (make a toast)" shouts together!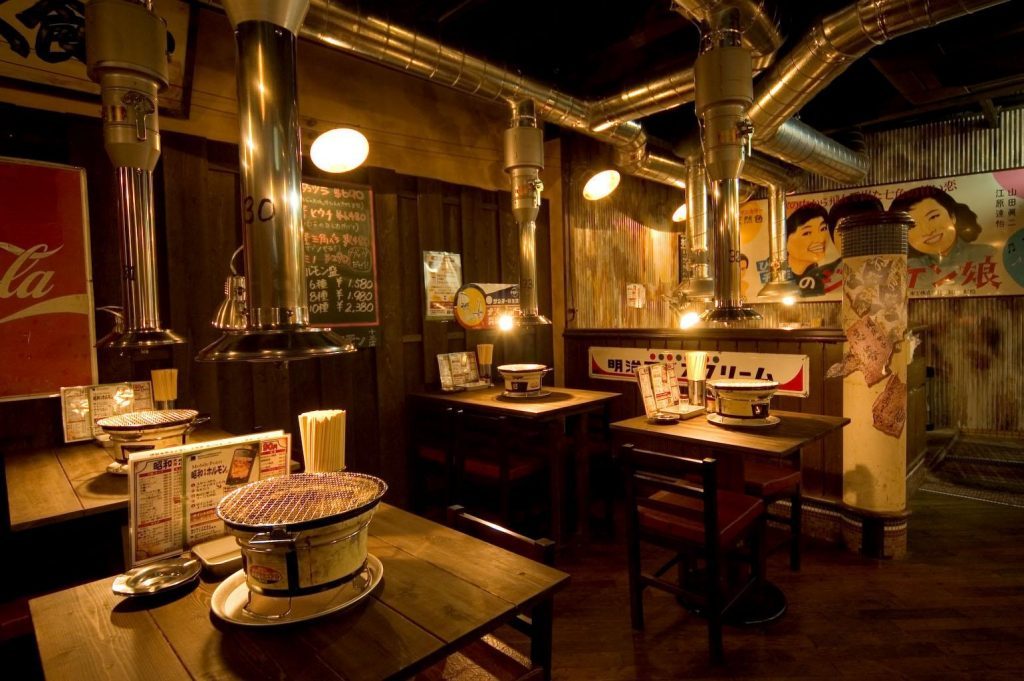 Feels like time traveling back to 1960s Japan.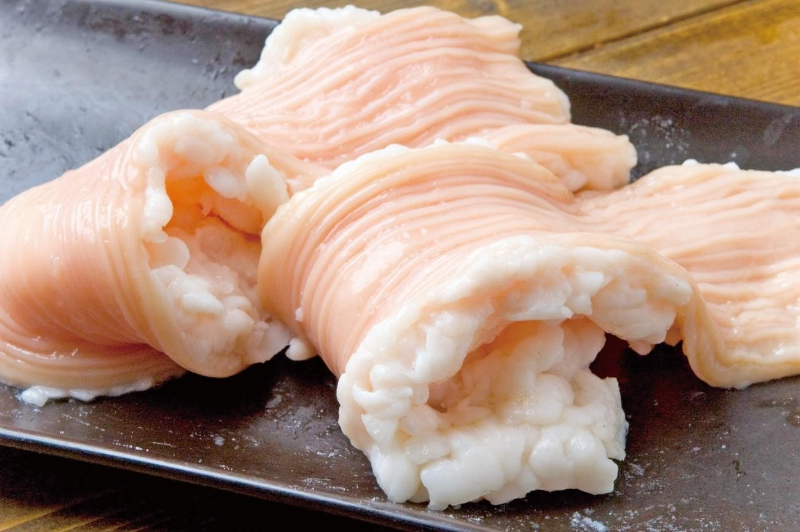 Try their extremely fresh large intestine that has a nice texture!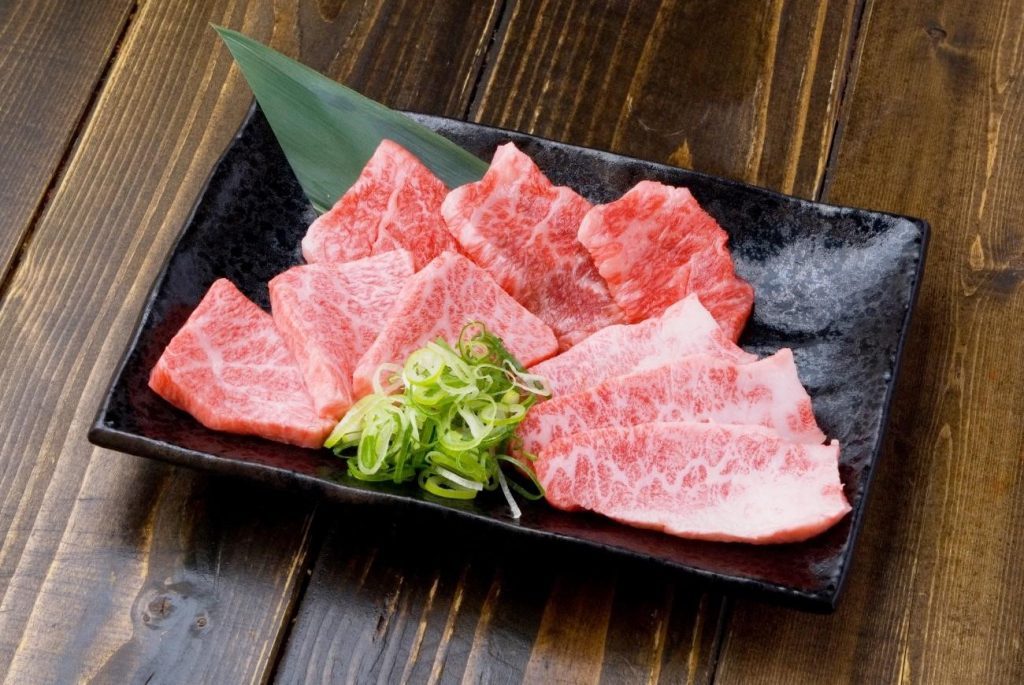 Premium Kuroge Wagyu assortment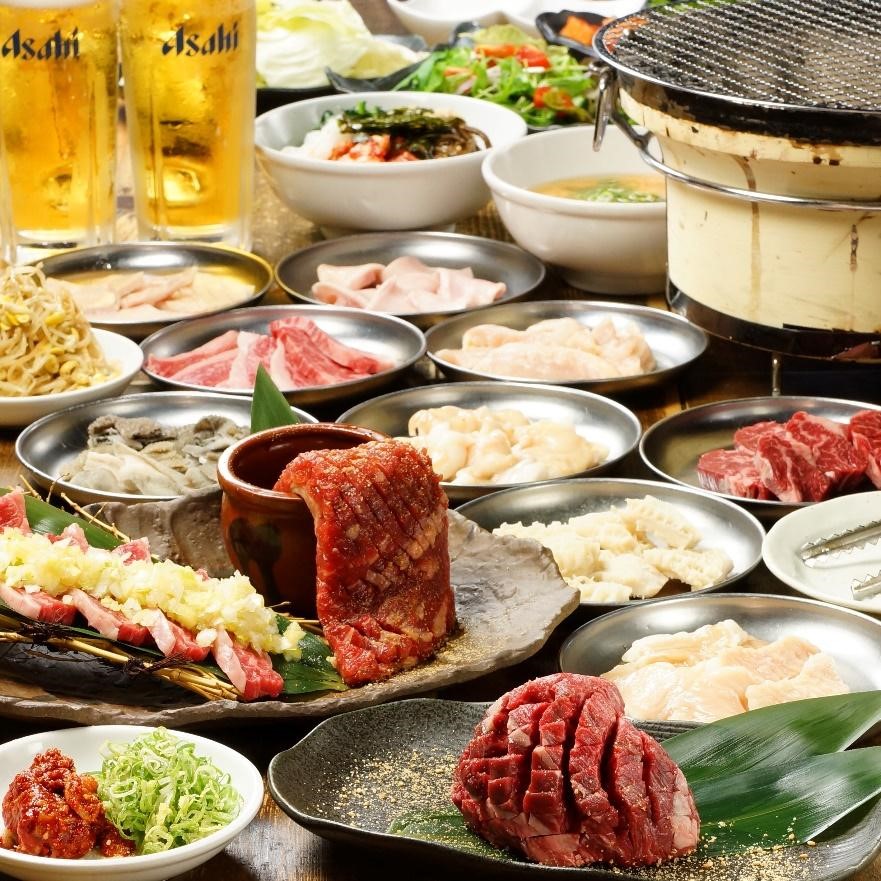 It's a real steal! All-you-can-eat menu including 79 items!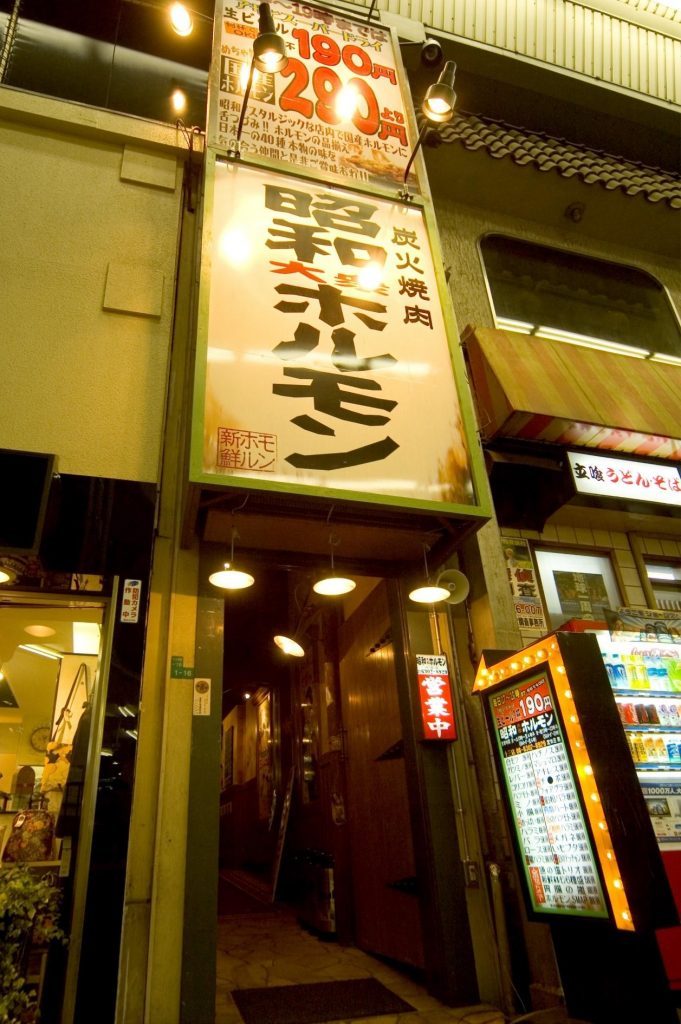 Please look for this huge sign. Cheerful staff members will welcome you!
Showa Taishu Horumon Juso branch
1-1-16 Jusohonmachi, Yodogawa-ku, Osaka-shi, Osaka
06-6302-8929
Monday 17:00 to 4:30AM
Tuesday to Saturday 13:00 to 4:30AM (last call 4:00AM)
Sundays and national holidays 13:00 to 23:30 (last call 23:00)
Open after midnight
open daily
https://syohoru.com/shop/kansai/185/