The Hotel Plaza Osaka is just a 5-minute walking distance from Hankyu Line Juso Station. Juso Station is well-known as a hub station which directly connects major lines to various tourist destinations such as Osaka, Kobe, Kyoto, and more.
The gorgeous autumn season has just begun and Kyoto is one of Japan's most famous places to visit for savoring the vibrant colors of autumn leaves and is also easily accessible from our hotel. It only takes about 40 minutes straight to get to Kyoto from Juso by express train.
Today, as Osaka locals, we would like to share with you an amazing autumn leaf viewing spot that is well-known only among locals. This spot is situated in the Meiji no Mori Minō Quasi-National Park, which is only several-minutes away from Hankyu Line Mino Station on foot. The park is famous for its waterfalls and autumn leaves and is loved by locals for being a relaxing place to unwind and appreciate the natural world.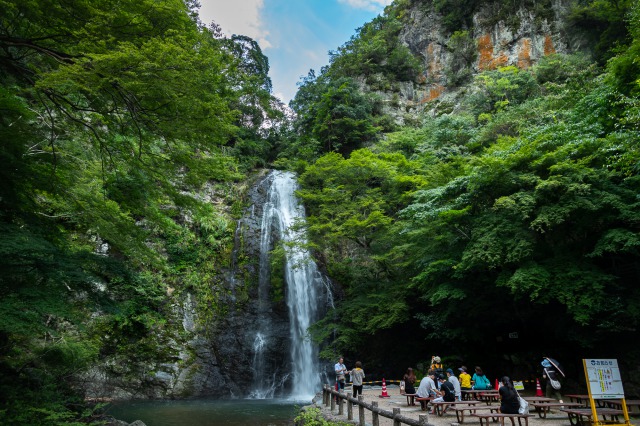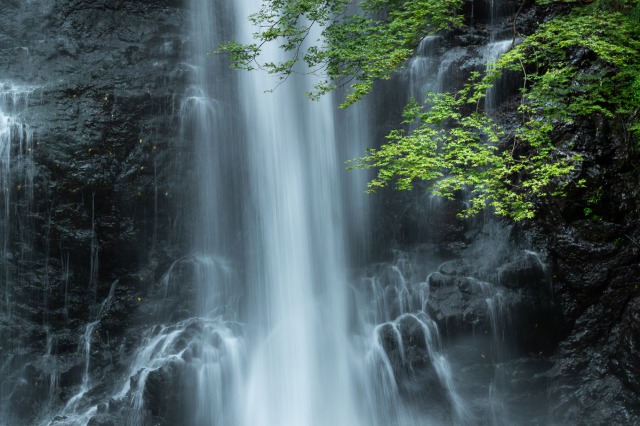 It takes about 30-minutes to get to the falls. As you make your way to your destination, enjoy your hike along a running river encompassed by the beautiful view of nature.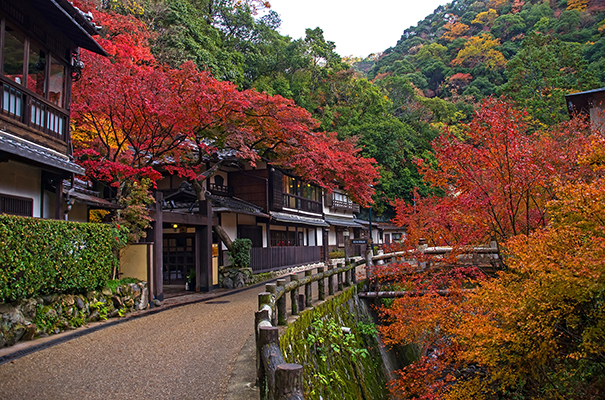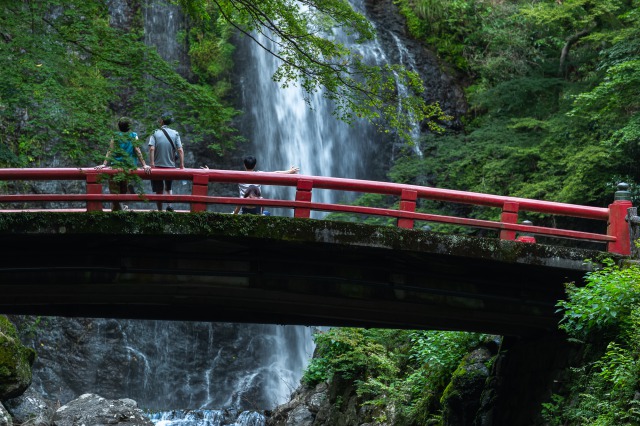 As Mino Falls was designated as one of Japan's top 100 waterfalls, you'll surely be mesmerized by dynamic waterfalls amidst the incredibly fascinating autumn leaves.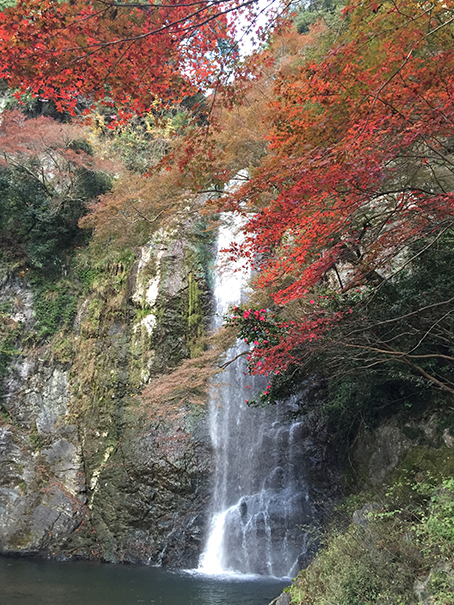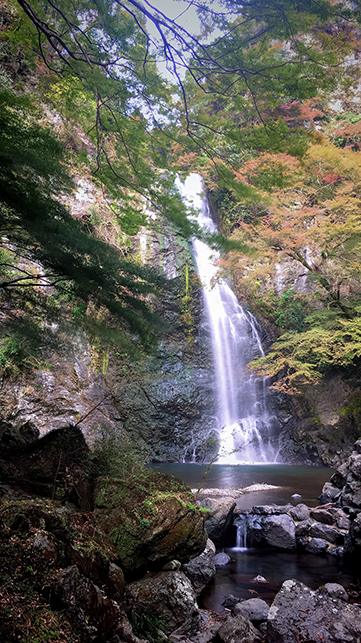 The park is also inhabited by a diversity of animals, a large variety of birds, fish, little creatures, as well as the iconic cute monkeys: all officially protected by the government. You might be able to see them en route. Since Mino park has a distinct charm to Kyoto, it's worth visiting to relax and admire nature in all its beauty while gazing up at the striking autumn leaves.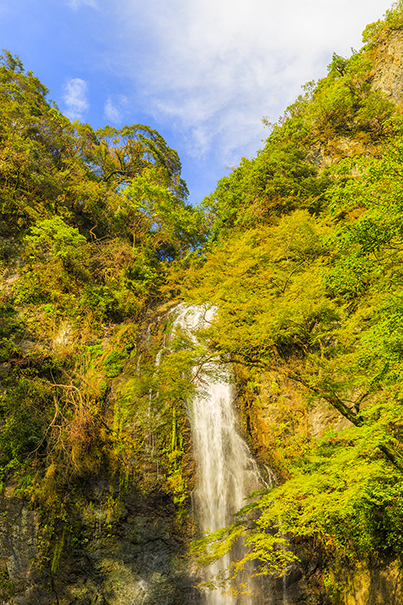 (*Access to Mino Station from Juso Station: Take the Hankyu Takarazuka Line to get to Ishibashi Handai-mae Station and transfer to the Mino Line. Mino Station is the terminal station. It takes about 25 minutes.)