A towering visual and architectural masterpiece, Osaka Castle is one of Japan's most prominent landmarks.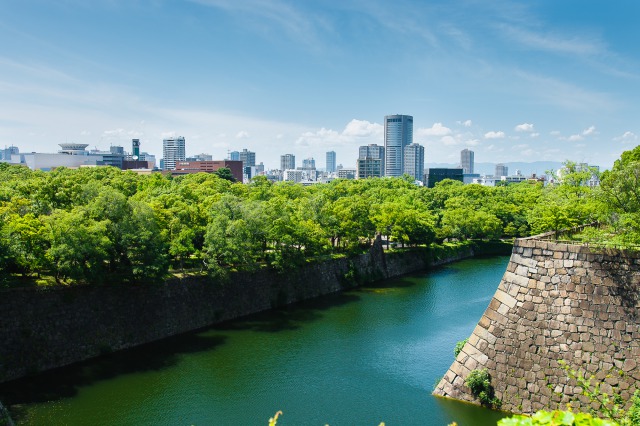 Built by Hideyoshi Toyotomi, one of Japan's powerful feudal lords during the Warring Kingdoms period, both the castle's interior and exterior display a unique motif spurred by Hideyoshi's obsession with gold. Held as a stronghold for a time, the castle was destroyed and rebuilt numerous times due to both war and fire.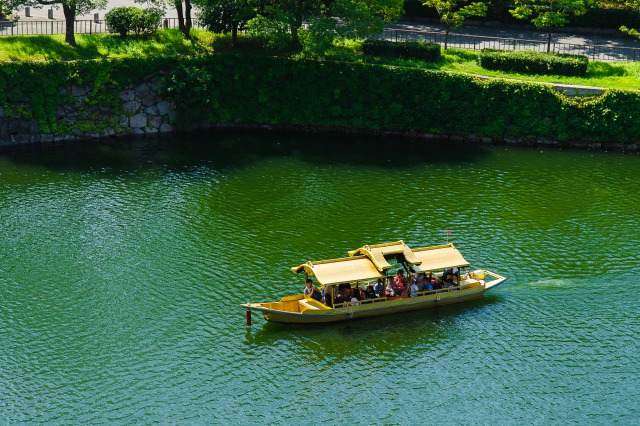 This intricate five-layer structure is a testament not only to ingenious craftsmanship, but also to Japan's rich history. The castle now operates largely as a historical museum. One can both admire and read about interesting artifacts and also enjoy a spectacular view of the surrounding area from the top floor.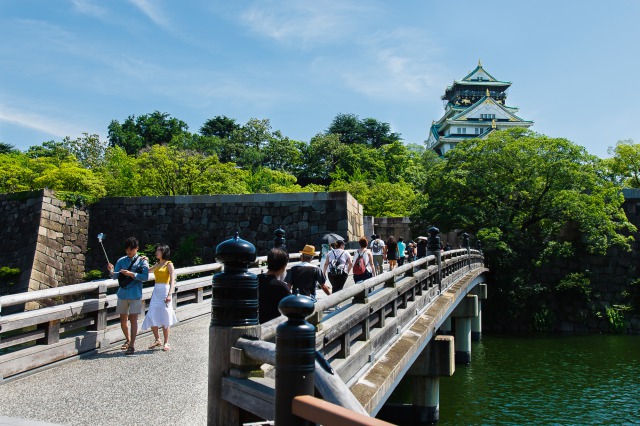 The surrounding park is also an attractive area to congregate and admire the colorful foliage (particularly the cherry blossoms during springtime), take part in games, view musical performances (such as taiko, traditional Japanese drumming), or enjoy delicious street-stall fare. You can even take a leisurely boat ride in the surrounding moat!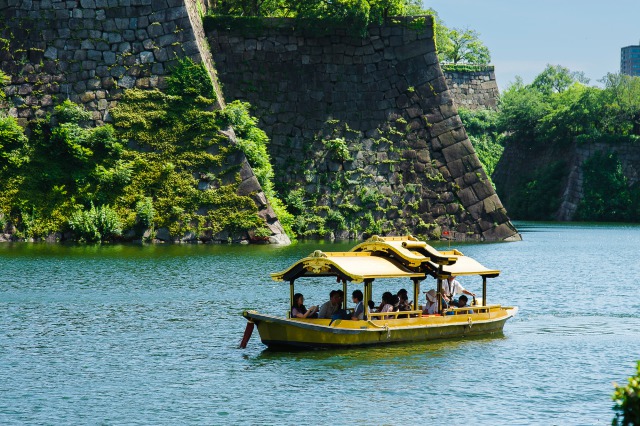 Easily accessible by Osakajokoen station on the JR West Osaka Loop Line.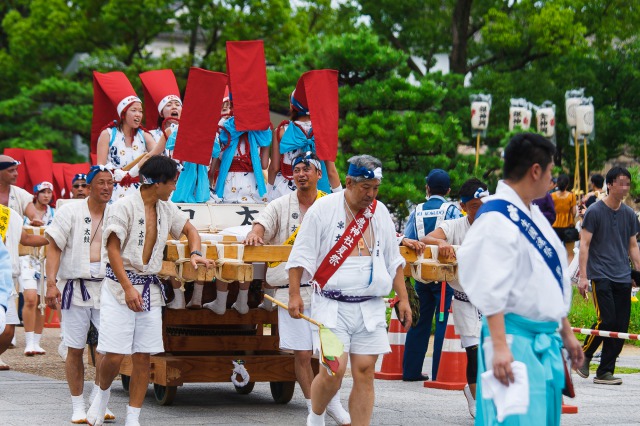 Castle Tower
Hours: 9:00 to 17:00 (entrance until 16:30); extended hours during various holidays and special exhibitions
Closed: December 28 to January 1
Admission: 600 yen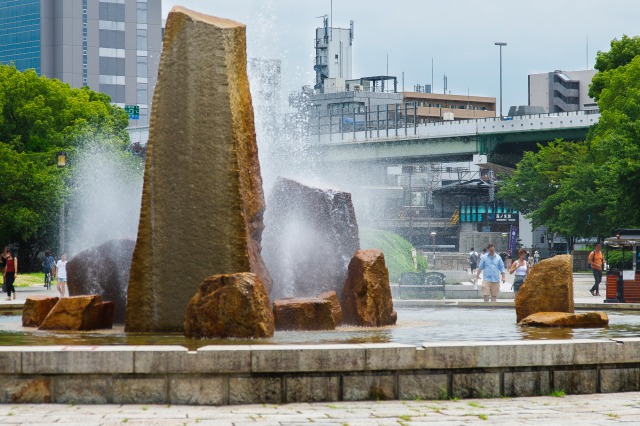 Nishinomaru Garden
Hours: 9:00 to 17:00 (until 16:30 from November through February); open until 21:00 during the cherry blossom season.
Closed: Mondays (or following day if Monday is a national holiday), New Year holidays
Admission: 200 yen (350 yen during the extended hours of the cherry blossom season)