Sonezaki Ohatsutenjin-dori is a mid-size shopping arcade consisting of around 100 various shops and restaurants situated in the heart of the Umeda district of Osaka. Partly a route to Ohatsutenjin Shrine (site of the famous "Love Suicide in Sonezaki," a 1978 film based on an 18th century play of the same name), it also serves as a popular lunch spot for businesspeople and ordinary locals.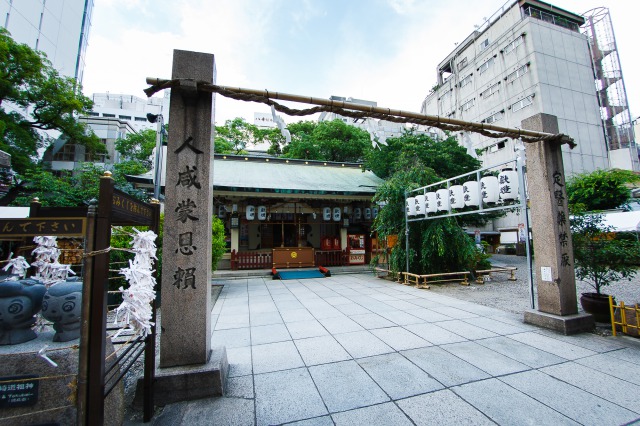 The Ohatsutenjin Shrine at the end of Sonezaki is naturally a popular spot for couples due to its relation to "Japan's Romeo & Juliet." A variety of charms especially geared towards couples and marriage, such as ema (wooden boards to write your own wishes on), are available for purchase. You can write a loving message or draw a depiction of your own loved one to hang up and pray for. The shrine also holds various festivals (such as the Mame Make Matsuri "bean throwing festival") and even a flea market on the first Friday of each month. As such, you always have something to look forward to when you visit!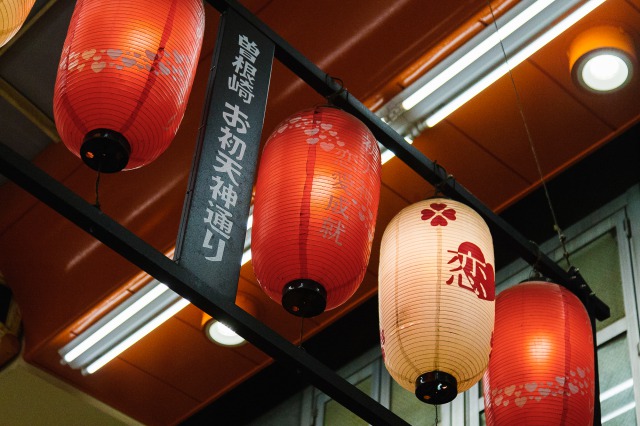 While this shopping street offers attractions like gaming centers and karaoke and pachinko parlors, it mainly specializes in dining. As such, you can find a multitude of diverse restaurants that include local Osaka specialties.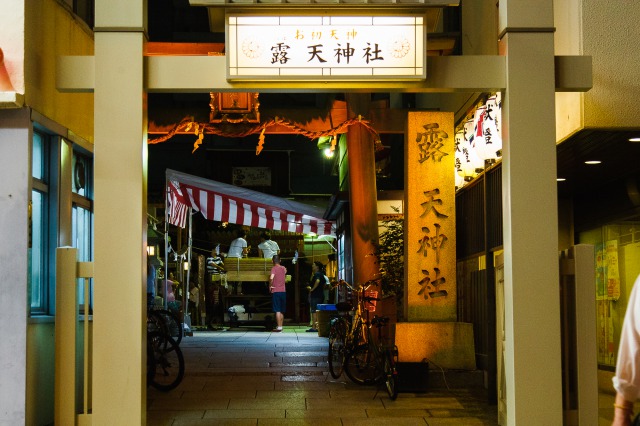 One the finer side of dining options lies Shiruhisa, an elegant kushikastsu (fried skewers of meat, fish, and vegetables) establishment reminiscent of the Japan's Showa era of the mid to late 90s. Dating back to 1946, Shiruhisa has a variety of skewers with dipping sauces and flavored salts advised to use depending on the order.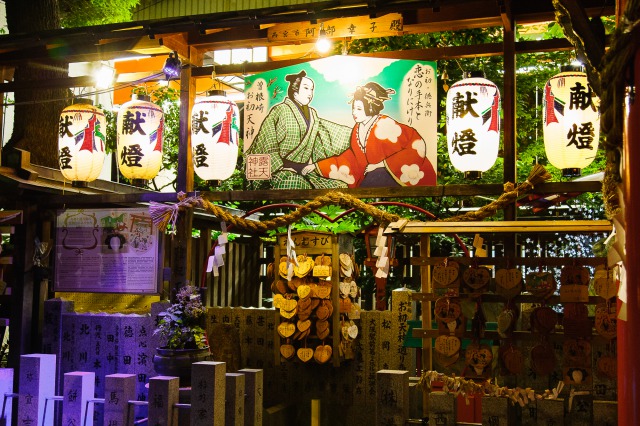 On the more casual side is Takahashi, an okonomiyaki (Japanese pancake made from eggs, shredded cabbage, and other various toppings served on an iron griddle) restaurant. While okonomiyaki is famous and loved throughout Japan, Osaka is particularly known for this specialty, so be sure to try some while you're here! You can also order some yakisoba fried noodles or a unique "Kuro Oden" (stewed and simmering meat and vegetables).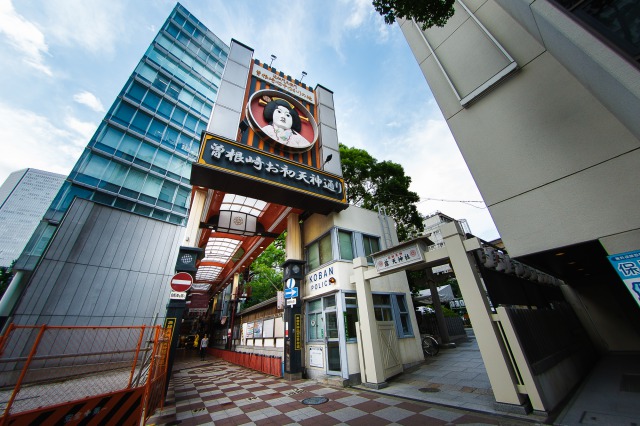 If you are feeling extra international, you also have the option of trying western-style restaurants like the German New Munchen or Bar Mar French.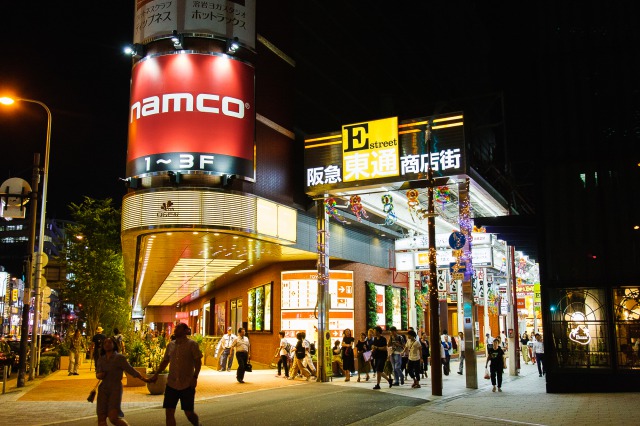 Those inclined to a sublime bar experience can head over to New Suntory 5 which has live jazz performances throughout the week.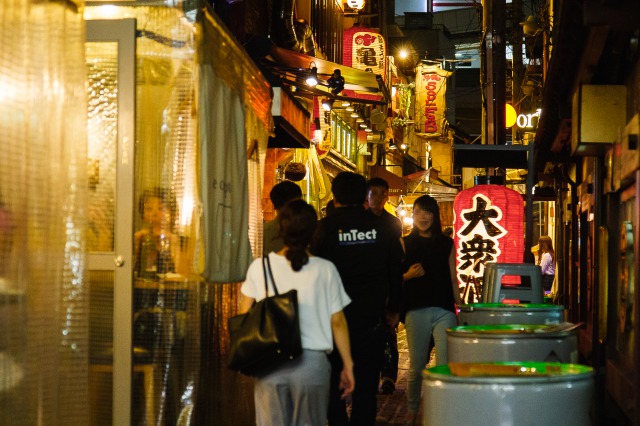 Sonezaki is a hotspot for entertainment no matter when you visit. During the day, it's the perfect place to be for a fast-paced eating and historical sightseeing experience. At night, dormant bars spring alive to welcome lively guests and music.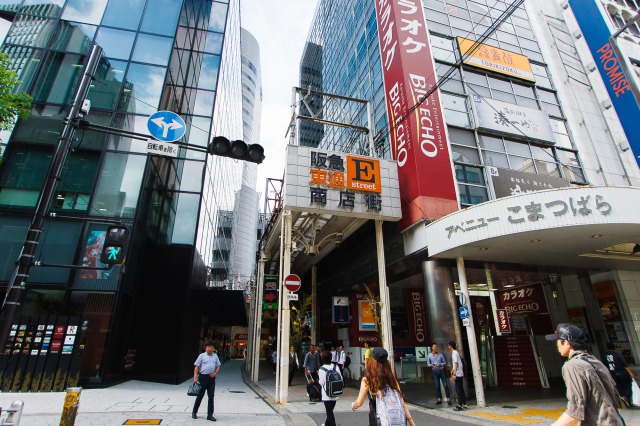 The sheer variety and comfort of the shops and restaurants in Sonezaki Ohatsutenjin-dori makes this shopping arcade a fantastic place to enjoy a relaxing afternoon lunch or a lively night of bar hopping.
Address: 〒 530-0057  2 Sonezaki, Kita-ku, Osaka
Directions: JR Osaka Station, Umeda Station via all lines
Website: http://www.ohatendori.com/global/english/