Spanning 2.6km and containing about 600 various stores, Tenjinbashisuji is Japan's longest shopping street. In fact, it would take around 40 minutes just to walk straight through!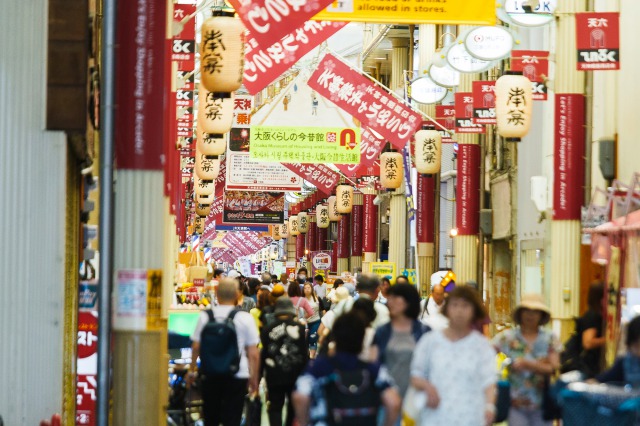 In the Edo era, the area flourished due to its location near the Osaka Tenmangu Shrine, but later developed into the commercial entity it is today through the modernization of the Meiji era.
Under a towering arch adorned with life-size dolls vested in traditional attire, one is greeted with a seemingly endless arrangement of food stalls, pastry shops, kimono tailors, and more. Tenjinbashisuji's high-vaulted roof and wide berth gives one an astounding feeling of spaciousness, allowing for an adventurous foray into the multitude of options it has to offer.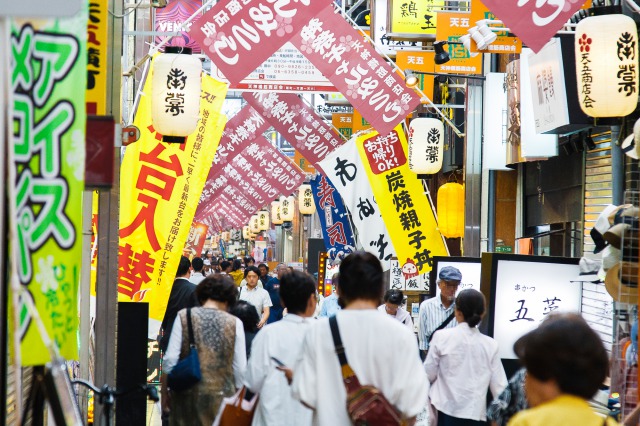 Tenjinbashisuji has an immense variety of stores that can fit just about any individual's needs. Locals often shop for groceries like fresh fruits and vegetables or pick up everyday items like books and stamps. Kitchenware and clothing, both for daily use and as souvenirs, are also available in abundance. This shopping avenue is known as a hotbed for locals to find good quality products at super low prices!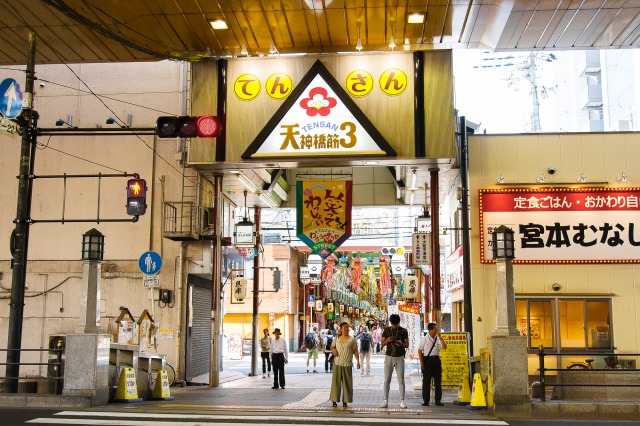 Of course, you can spend the day indulging in the many sweets and street foods available. Why not try some manju sweet cakes (soft Japanese confections made of pounded rice cakes filled with red bean paste) or perhaps some potato croquettes?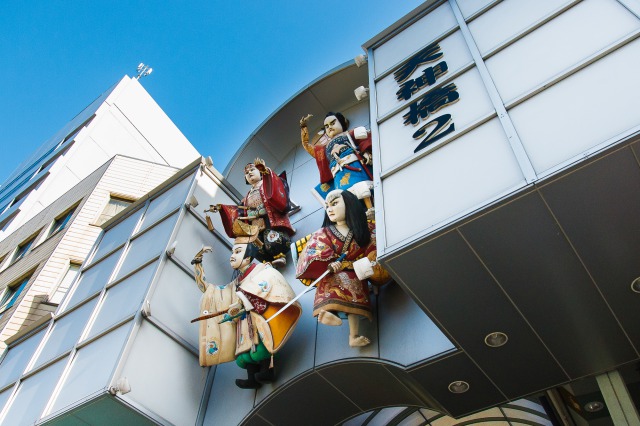 Those looking for souvenirs can choose from not only treats like delicious pastries or crackers, but can pick up some local Tenma glassware as well. Stroll freely and shop to your liking as you interact with some of Osaka's warmhearted and humor-filled vendors.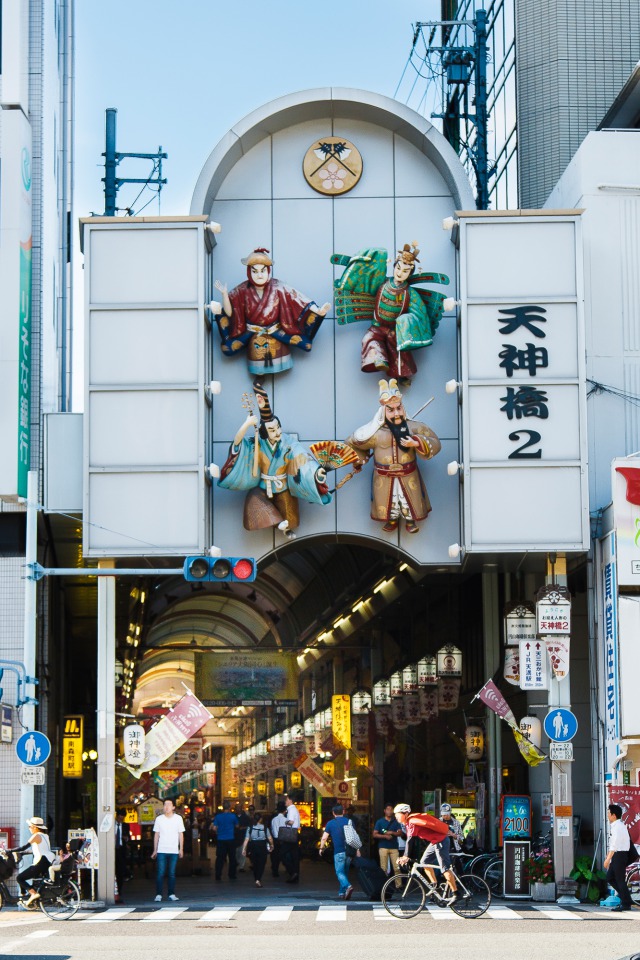 Visiting Tenjinbashisuji is a blast on any day, but those looking for an extra bit of liveliness and celebration should aim to arrive during the bargain sales and festivals held every month. One of the most notable of those is the Tenjin festival, held on July 24th and 25th, in which portable shrines parade around joyous outdoor stalls and live performances.
For an extra bit of fun and challenge, you can get a Burari-Aruki Moushikomi Fuda (Strolling Around Application Form, received from Aramono-ya Nishidai Shoten on weekdays and Atelier Alcyon on weekends and holidays) which, after walking all the way from one end of the arcade to the other and collecting stamps along the way, awards you with a certificate to show off your dedication!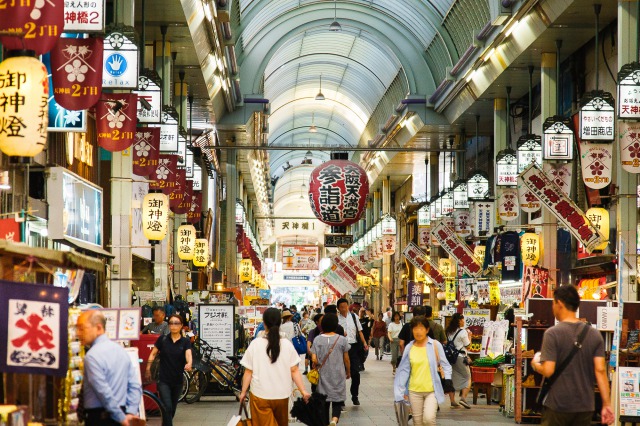 A lively, fun-filled atmosphere with enough stores to keep you engaged for a lifetime, Tenjinbashisuji is a perfect way to have a casual daytime stroll or bar-filled nighttime romp – all while getting a bit of exercise along the way!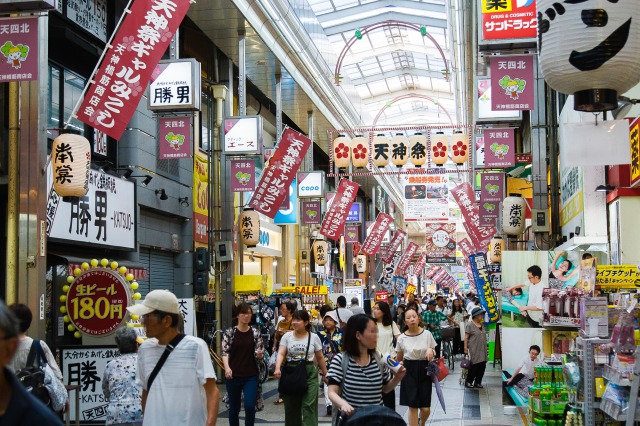 Address: 〒 530-0041 1-7 Tenjinbashi, Kita-ku, Osaka
Directions: Right outside Ogimachi Station on the Subway Sakaisuji Line, Tenjinbashi 6-chome and Minami-morimachi Stations, and Temma Station on the JR Osaka Loop Line
Website: http://www.tenjin123.com/