TourTipsy presents "An extremely fun local bar hopping tour in the Nanba "Minami" area, Osaka!"
Have you ever thought about these things on an overseas trip?
"I would like to explore places that are popular with the locals while we're on vacation in this awesome city."
"It would be cool if we could get a chance to interact with locals while we're here"
"Well… Actually… I don't even know where to begin to get the right information, let alone good opportunities…"
Don't fret any longer! TourTipsy's got your back!
Our local guide will definitely offer a variety of Omotenashi services to make your nighttime in Osaka super-enjoyable and memorable!
【Time schedule】
6:45 pm   Let's meet up at a location where it would be easy to find each other!
*We'll explain the details of the location after you book our tour.
7 pm       Enjoy your dinner at our first stop
(all-you-can-eat-and-drink course dishes included for 2hours)
*The place is one of several local favorite restaurants, such as izakaya, that we  carefully select in advance.
*The local Japanese dish type will vary depending on the day of your visit
(e.g. jiaozi potstickers, hot pot, Japanese-style BBQ (yakiniku), kushikatsu, etc.)
*If you have an allergy to any specific ingredients, please let us know when booking.
9 pm       Experience Japanese Karaoke and have a blast playing darts at our second stop.
(all-you-can-drink and all-you-can-sing service included for 2 hours)
*We'll hop right into a karaoke bar teeming with locals.
*Try singing Japanese songs or playing darts with Osaka citizens!
11 pm      All good things must come to an end.
*We will gladly provide you with useful information about other cool local spots if necessary. Please feel free to ask our guide for info if you would like to eat or just feel more of Osaka's amazing vibes.
*The tour usually begins at 7pm. If you would like to start earlier, please inform us at least two days prior to you tour date. We will be able to arrange your tour starting at 6pm (at the earliest).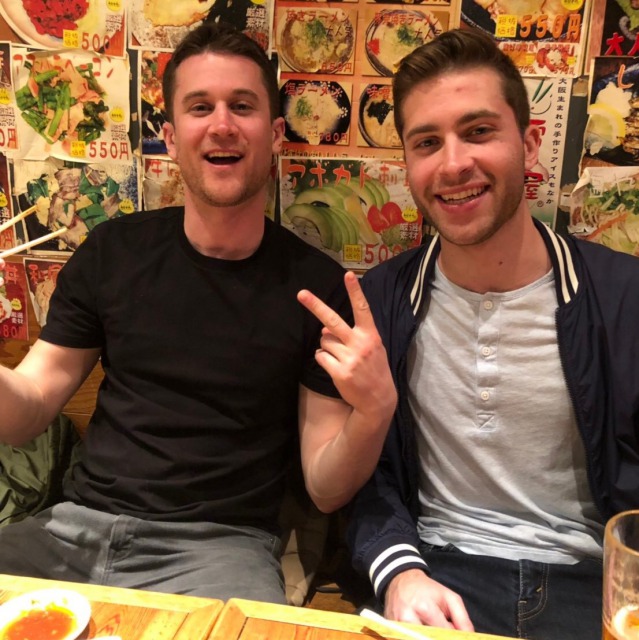 Relish your dinner at one of locals' favorite restaurants!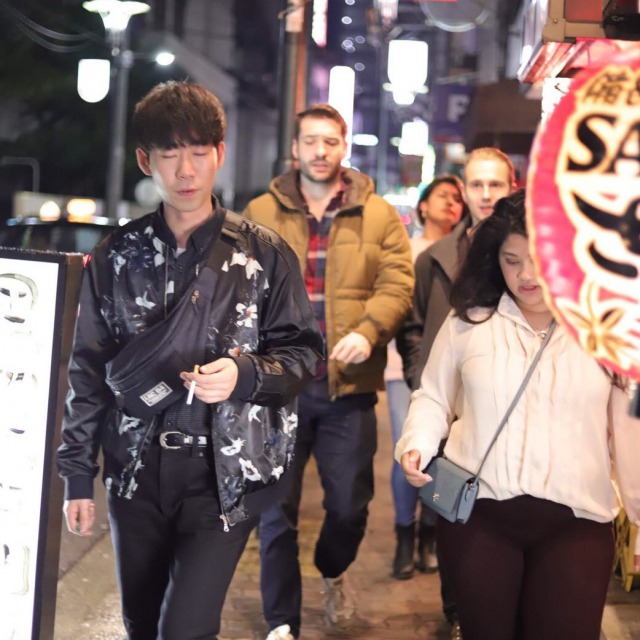 Stroll around the neon lit night of Osaka while hopping to the next destination!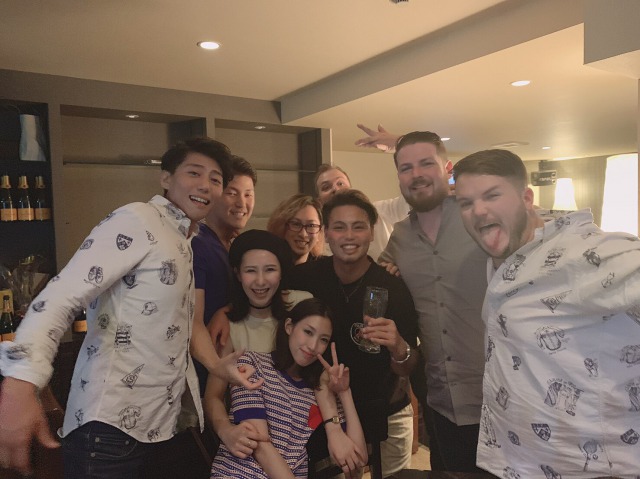 Have a blast at the second stop (karaoke bar)!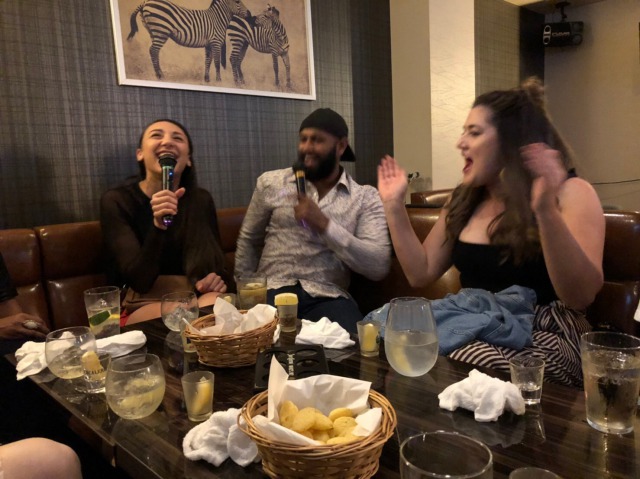 The tour is in full swing! Experience Japanese karaoke culture!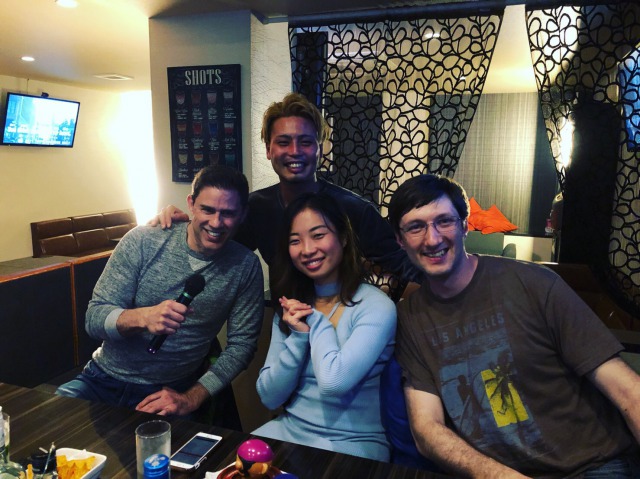 Why not take fun pictures while you sing? Cheese!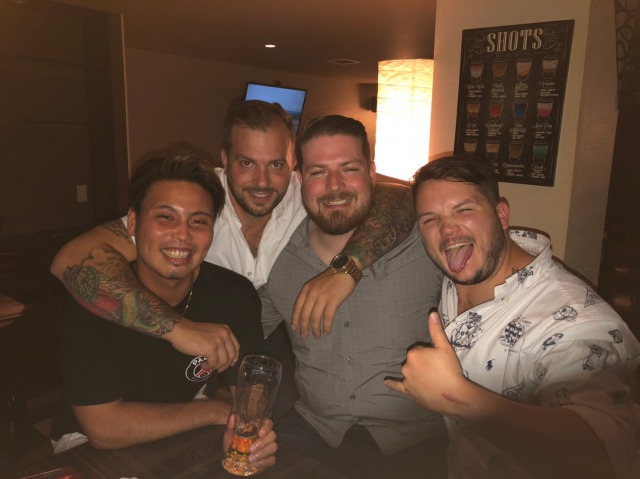 The fun atmosphere, drinks and singing will make it easy to spark conversations.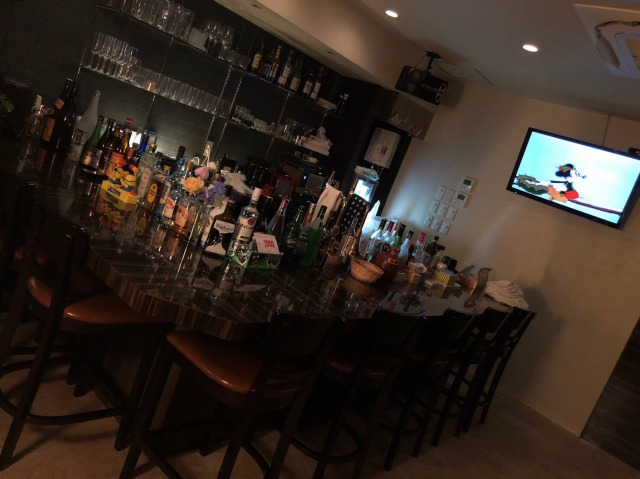 A vast number of authentic alcoholic drinks are lined up. Pick your favorite for 2 hours! (all-you-can-drink service)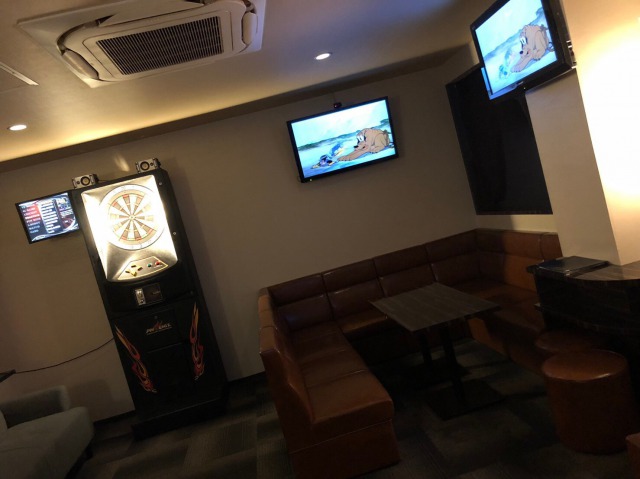 At a spacious bar, enjoy Japanese karaoke and darts to the fullest!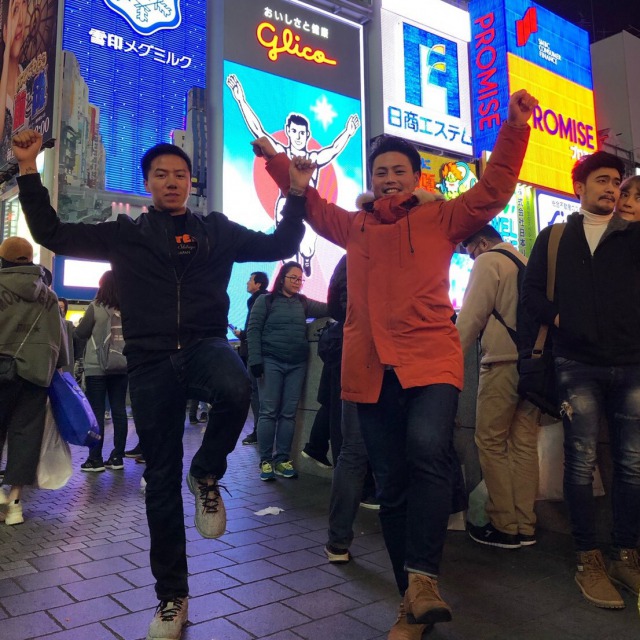 Don't forget to take memorable photos in front of Osaka's famous photo spot!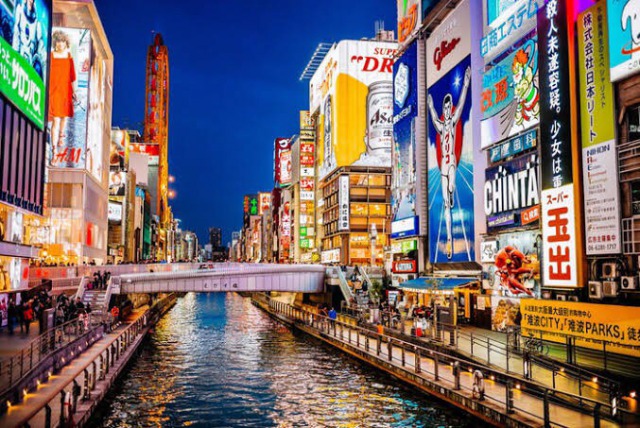 9: Make your Osaka night unforgettable!
【Tour fee】
12,000 yen (tax included)
*Please pay the fee on the day of the tour in cash.
*Food and drinks at first and second stops, karaoke, and darts service are all included.
【Number of participants】
2 to 8 people
【Booking】
Contact us via one of the following methods.
・Instagram
https://www.instagram.com/tourtipsy/
・Facebook
https://www.facebook.com/pages/TourTipsy/2219741035014451
・Telephone: 080-4414-8494
・E-mail: tourtipsy@gmail.com
*Available in English
【Closed on】
Open daily
TourTipsy
Address: 2-1-13 Higashi-Shinsaibashi, Chuo-ku, Osaka-shi
Telephone: 080-4414-8494
Official website: https://tourtipsy.wixsite.com/sandk