Home to one of the largest Korean populations in Japan, Tsuruhashi is a thriving hub of Korean food and shopping. Inhabited largely by the descendants of Korean laborers and expats from the 1940s and 1950s, Tsuruhashi houses a dazzling array of goods from K-Pop merchandise to authentic Korean food to cosmetics.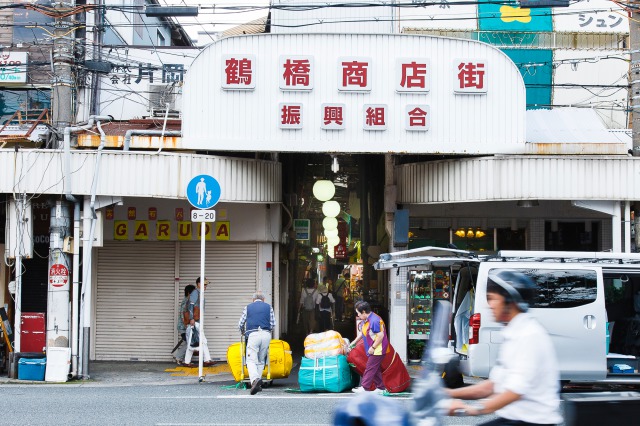 For those looking for a quieter, past-era feel, several corridors lined up with vendors selling books, dried foods, clothing, and even butchers displaying just about every imaginable part of a cow.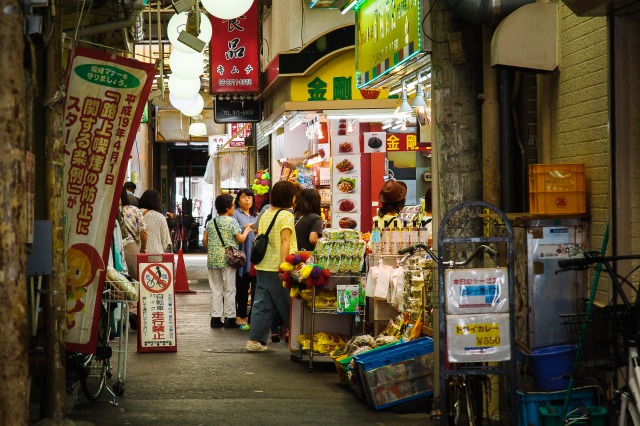 Past the more tranquil, relaxed vendor area and through the Korea Town gate into the main shopping area Miyukimori, one steps into Korea Town proper – a vibrant, bustling world filled with a plethora of familiar and new sights and smells.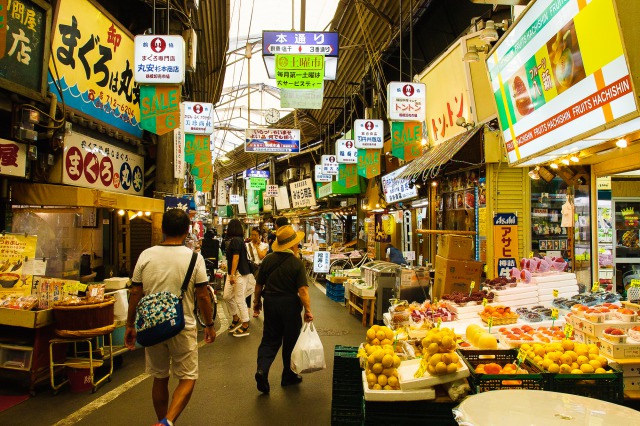 Brimming with options such as the popular pickled vegetable dish, "Kimchi," street stalls (like Park-chan – offering over 10 different varieties of kimchi and 17 types of other side dishes) are decked with both fresh and pickled vegetables, seafood products, and all manner of snacks and goods characteristic of Korea.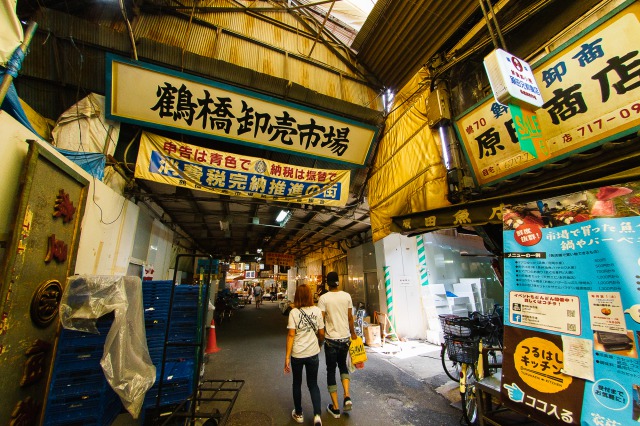 Once you've had your fill of shopping and gazing at the dazzling array of stalls, there are a multitude of Korean restaurant options guaranteed to satisfy any budget or taste.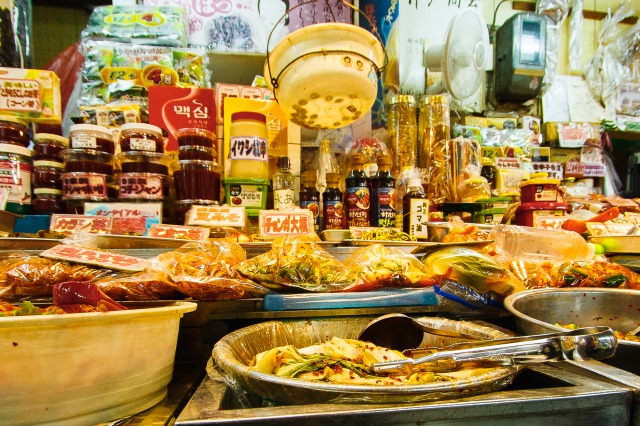 Casual Korean noodle restaurants such as Yamada Syouten offer numerous inexpensive noodle dishes both spicy and savory. For those with a bigger appetite, try a Korean BBQ buffet where for about 90 minutes, you are free to order and grill as much Korean-style meat and side dishes as you'd like.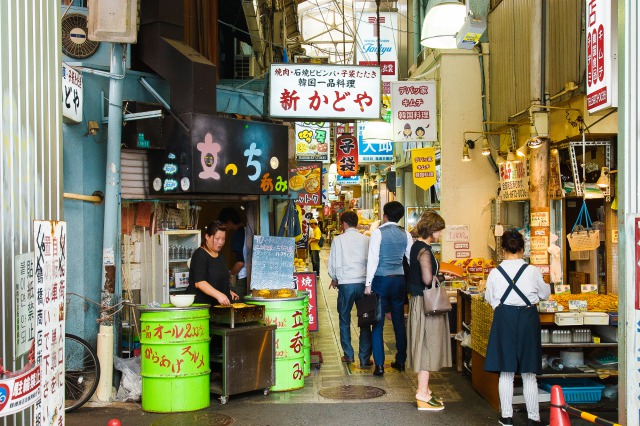 What's particularly fascinating is how well integrated Tsuruhashi is into its Japanese community. While still in Osaka, you can dive into a world of Korean culture that has been intertwined with Japanese influence over the past several decades. While the market is decidedly Korean in character, the signage and spoken language is largely Japanese. You'll also be able to find Japanese flavors that have uniquely infused themselves into traditional Korean foods. Be sure to enjoy this treat that just can't be had outside Osaka's Tsuruhashi!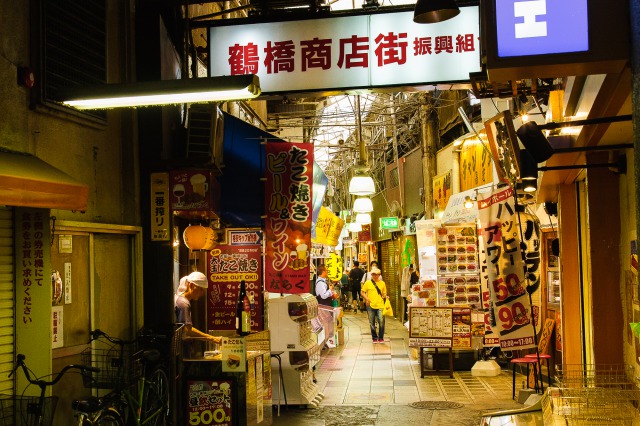 Whatever one's taste, it's easy to satisfy any craving for Korean food, products, or pop culture while still in Japan.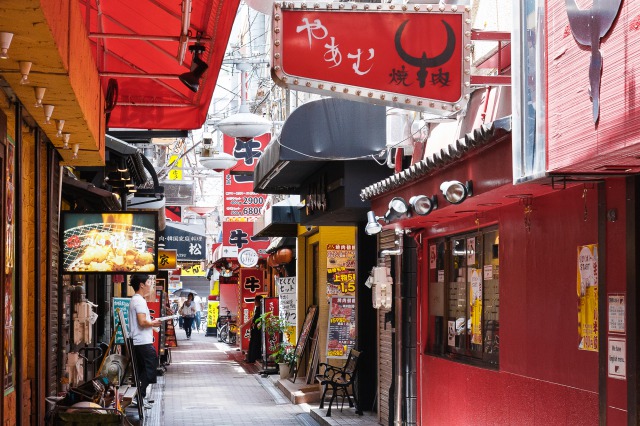 Just a 15-minute walk from Tsuruhashi station, take a right after leaving the main JR exit and another right at the first major intersection.